The payment methods we accept are detailed within the below tables. The accepted payment methods displayed on our deposit page may vary depending on your location. These tables show the minimum deposit & withdrawal amounts for the payment method as well as how long it will take to process a deposit or withdrawal.
Once you have reviewed the below tables and decided on which is the right payment method for you, read our article here to learn how to add a payment method to your account. Please make sure any payment method used is in your name. For more information about why this is important as well as the payment methods we don't accept, read here.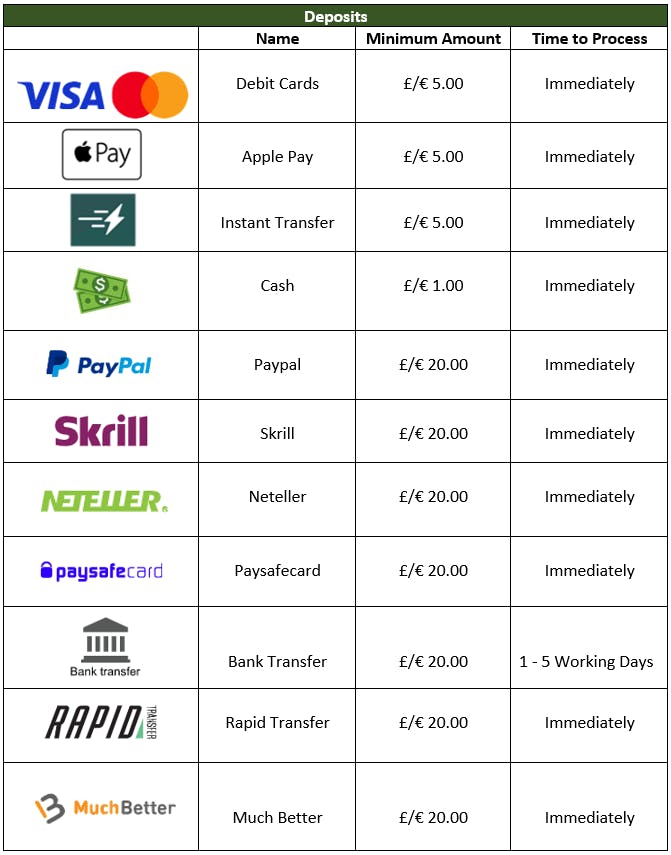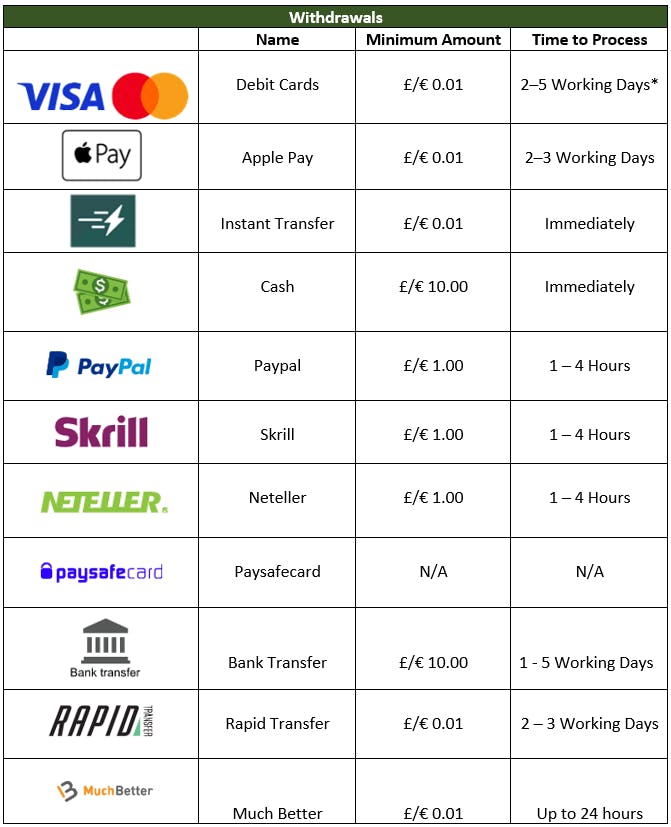 *For customers using a Visa Debit or Prepaid card, including those linked to Apple Pay, withdrawals can be in your account much quicker! The withdrawal must be made to an eligible 'Faster Withdrawal' Visa Debit or Prepaid card - this can take up to 2 hours in some cases. (Limits apply)
*Withdrawals from other cards usually take 2-3 working days to reach your account. However, please note that, due to bank processing times, withdrawals can take up to 5 working days to reach you.
For more information on Instant Bank Transfers, a payment method powered by Open Banking, which can offer both Instant Deposits and Instant Withdrawals to eligible customers, please click here.
Accepted Cards
Accepted debit cards will vary depending on location. If you attempt to use a card that is not valid for your location, you will receive an error message and it is likely this is why you are unable to add it for use. If this happens, please try a different card.
We do not accept credit cards. For more information read our article here.