Paddy Power takes your personal details at the point of registration, but you can update these yourself at any time. It is advised that you keep this section up-to-date should we ever need to contact you. To change when we can contact you, look here.
How to Update your Personal Details.

If you want to update your Personal Details on a mobile, click here. If you want to update your Personal Details on desktop just follow these simple steps:
Step 1. Log into your Paddy Power account.
Step 2. From the top right of the page select 'My Account' and then 'My Account' from the drop down.
Step 3. Select 'My Details' from the navigation bar at the top of the page. In the following drop down, select 'Account Details'
Step 4.  Locate the details you would like to edit, find the title at the top of that section and select 'Edit'.
Step 5. Enter your password at the bottom of the section and select 'Save changes'.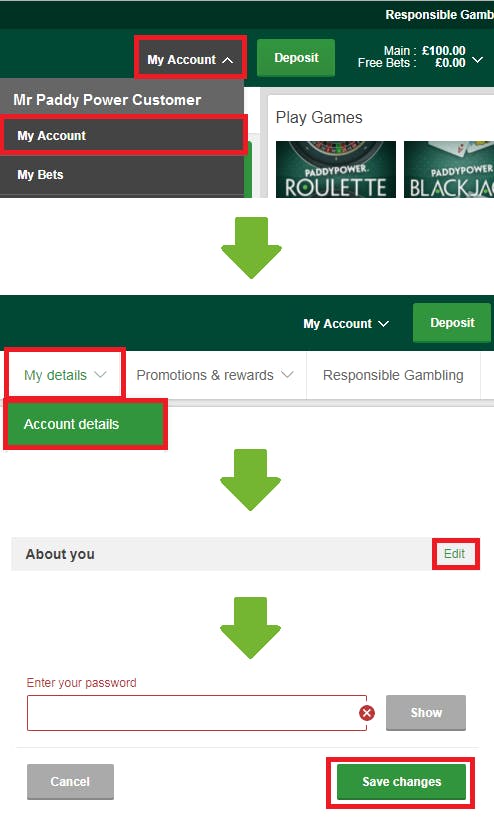 Changing your Name or Country of Residence?

If you have changed key details about yourself, then we may need some documentation from you to update your account.
In this case, it would be best to contact our Customer Service Team so we can advise you further on this.