Your Transaction History lets you view all the transactions you have made on your Paddy Power account. Be that bets placed, winnings received or deposits and withdrawals you have made.
How to Access your Transaction History

If you want to access your Transaction History on a mobile, click here. If you would like to access your Transaction History on desktop just follow these simple steps: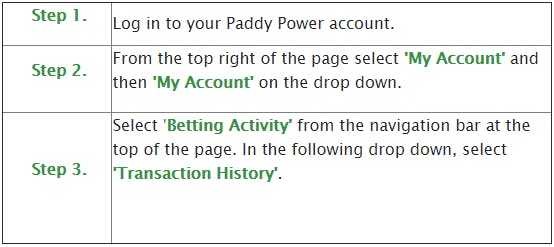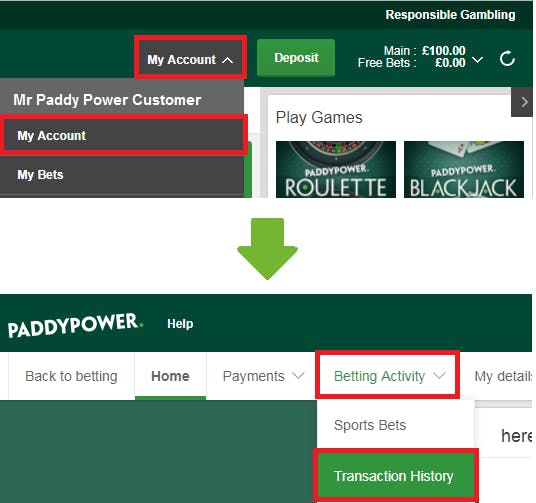 Seeing too Much? Refine your Search
You can filter your results to show the transactions you want to see. To unclutter your results, select 'Options' in the top right of the Transactions History page.

These functions will allow you to edit your results in a certain way: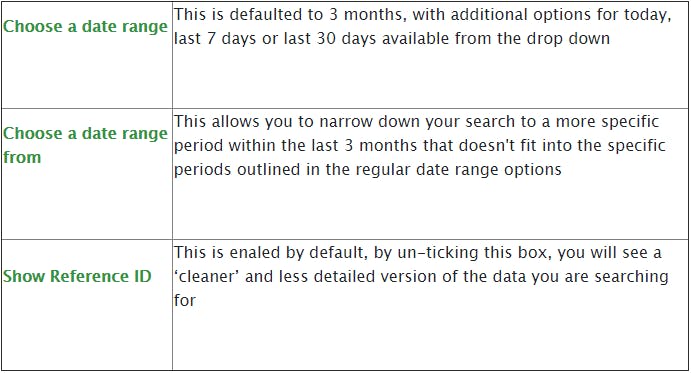 Where is my Transaction?

If you think you are missing a transaction such as a bet, a withdrawal or anything you expect to find take a look at these next steps:
Make sure your Results are not Filtered.
In the options setting on the Transaction History page, clear any manually applied settings. You should then be able to see all activity on your account.
 
Is this a Recent Transaction?
If you are waiting for a bet that you have just won, it could mean that your payout has not been processed yet.
 
Still Concerned about your Transaction?
If you still cannot find your transaction, you should contact our Customer Service Team, who can look into this for you.
 
Can I delete items from my Transaction History?

It is not possible to delete any information from your transaction history.