Did you know that due to processing times for electronic payments, you may be able to cancel a withdrawal you previously made on your account? The window in which you can cancel a withdrawal is based on the time of your initial request.
A message to highlight the withdraw cancellation option is presented when you first successfully request a withdrawal.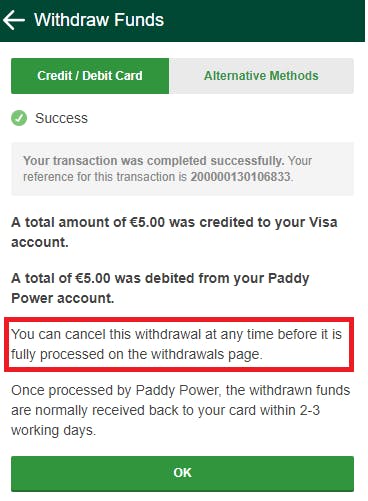 Cancelling a Withdrawal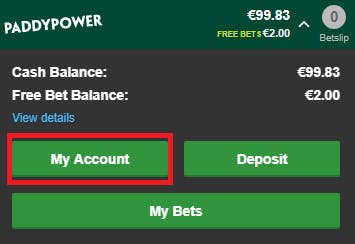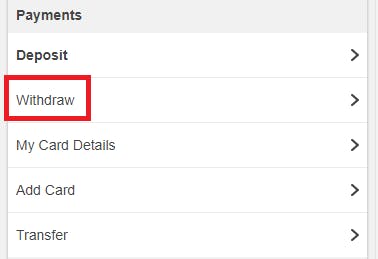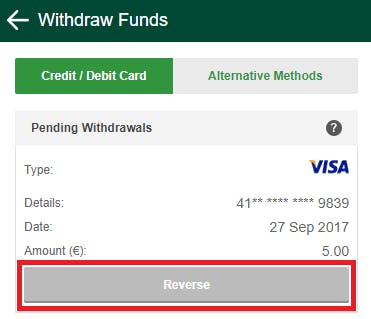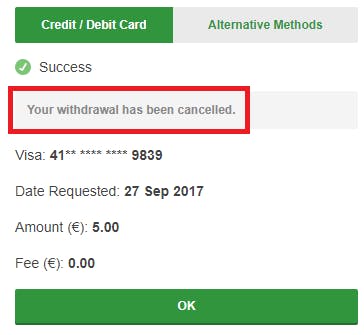 When a withdrawal is cancelled the funds will be immediately returned to your Paddy Power balance.
Card withdrawals made prior to 8pm GMT on a given day will be available to cancel up to midnight on the same day.
Card withdrawals made after 8pm will be available to cancel until midnight the following day.
E-wallet withdrawals have a fixed 4 hour processing time and as such can only be cancelled within 4 hours of your withdrawal request.
Please note, this feature is currently not available for UK & Irish customers.
Turning off this functionality
You can turn off the abiloity to reverse pending withdrawals.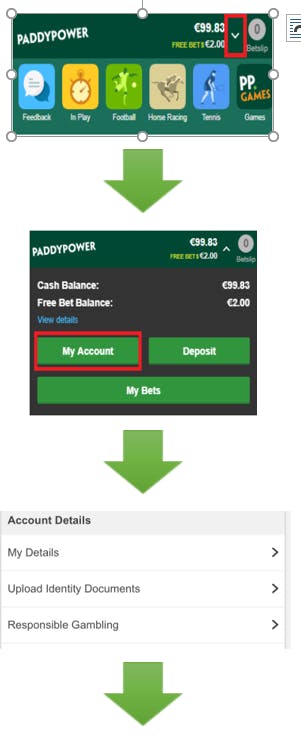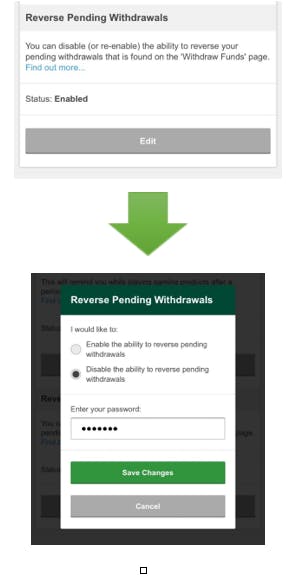 If you disable the ability to reverse pending withdrawals it will come into effect immediately.
If you choose to re-enable to functionality, a cooling off period of 7 days will apply from the time you click 'Save Changes'
Please note that your withdrawal value will appear under the description 'PP Online' on your bank statement