If you cannot remember your login details, don't worry we can send a reminder to your device by e-mail or SMS. To retrieve your username and/or password while using the App on your mobile device follow these quick steps.
For the desktop version of this article, please click here.
Forgotten your username or password?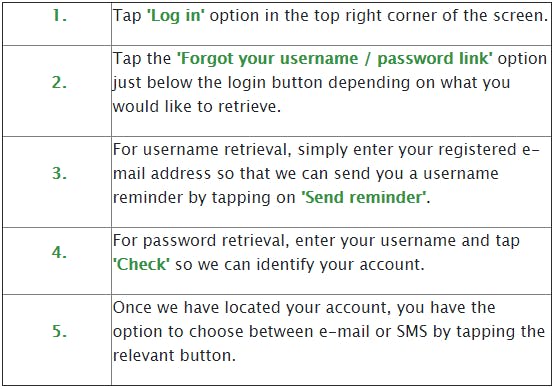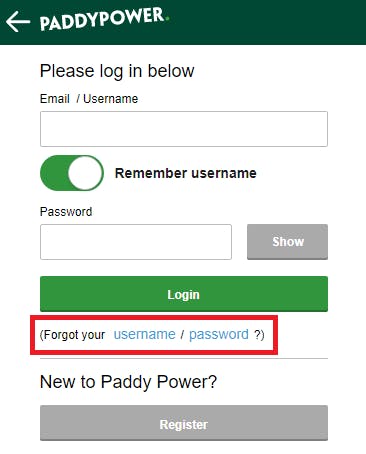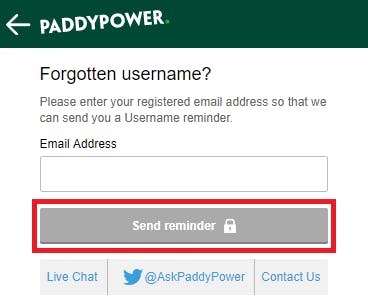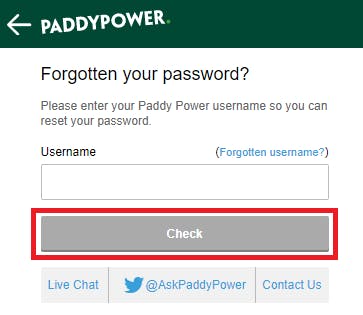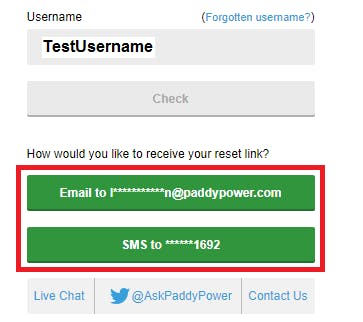 Note: It may take a few minutes for a username or password reminder e-mail to reach you; and don't forget to check your spam folder in case it's been routed there.