Paddy Power offers customers various types of betting methods. This is to enhance your entertainment experience by empowering you to shape your journey with Paddy Power. Paddy Power also offers you the option of placing a Scorecast & Anytime Wincast bet.
How to place a Scorecast & Anytime Wincast Bet
You can place a Scorecast & Anytime Wincast bet with Paddy Power in a few clicks. All you need to do is follow these simple steps.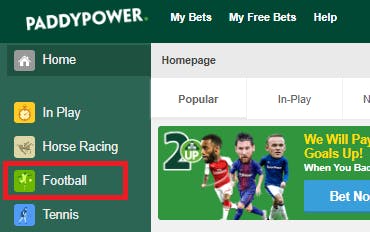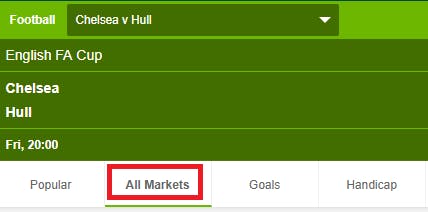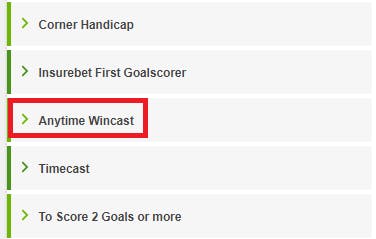 Scorecast
A Scorecast is predicting the first Goalscorer and the correct score. Scorecasts must be placed via a special market listed not as a correct score and first Goalscorer double. When you scroll down through the markets for a match, the market at the bottom will generally be 'Anytime Wincast', above this is a market with two drop down menus - this is where you place your Scorecast. Simply select your first Goalscorer from the left menu and score from the right menu. Clicking on the price offered on the right-hand side will generate the selection to the betslip.

We do not fully void a Scorecast if the player does not partake in the game instead the bet is settled as a correct score single. The first Goalscorer part of the bet is governed by the same rules as first Goalscorer single bets - own goals do not count and if your player either comes on before the first goal is scored or goes off without scoring, the entire bet is deemed as a loser.
Anytime Wincast
This is a bet on a player to score in 90 minutes and the nominated team to win the game. It slightly differs from a Scorecast in that it is completely voided if the player does not take part, it is not settled as a single on the team to win. If a player plays any part in the game, he is deemed to have been active and therefore the bet stands.