What is the extra places promotion?
Extra Places is a promotion we are offering on selected races on the Friday at Cheltenham (17th March 2023) Extra places means that we will pay out an extra place above our standard terms on Each Way bets. So if your horse finishes 4th on an extra places race and we usually pay out for 3 places, the place part of any Each Way bet will still be paid out. For more information on each way betting read our article here.
For the extra places promotion, how will I know how many places you are paying out on?
We will always state the number of places we pay out on, at the top of the racecard: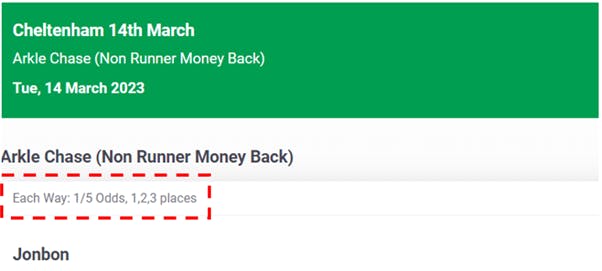 What about non-runners?
In the event of a non-runner extra place concessions are liable to change or be withdrawn due to the fact the odds of a horse placing will have changed.